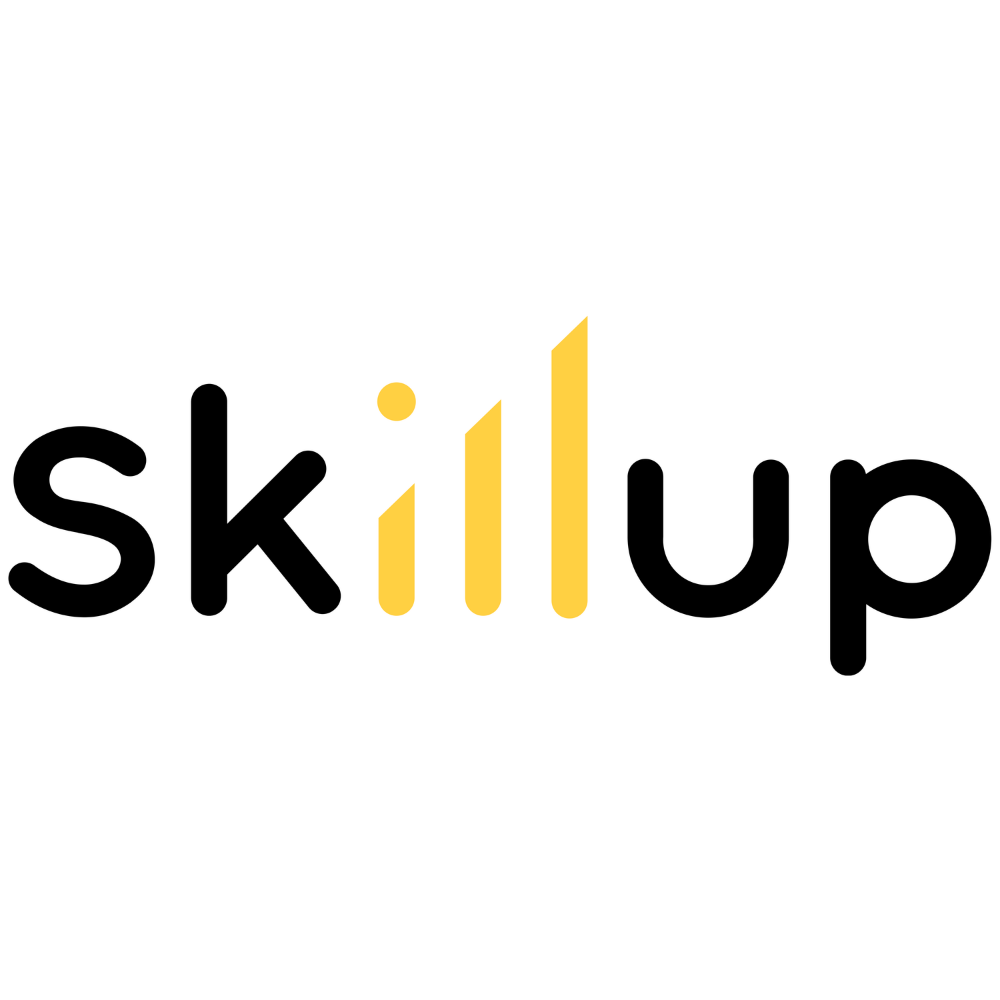 Get your performance management off the ground
Contact
Why get Skillup through PeopleSpheres?
✓ A single point of contact for all our partners (implementation, account manager, support center, etc.)
✓  Only 1 contract for your entire HR ecosystem
✓  One global invoice
✓ A single interface to access with a single username and password
✓ Guaranteed integration maintenance
✓ Price is identical to that which is offered directly from the partner; no additional cost
If you already have a contract with Skillup, you can purchase our Skillup-to-PeopleSpheres connector and integrate Skillup to your other tools through PeopleSpheres.
Solution
SkillUp Performance simplifies the process of making confident hiring decisions. By utilizing SkillUp Performance, you gain access to a comprehensive set of features designed to be an interview guide for you. 
You can create customized interview guides tailored to specific roles and skills, ensuring that you ask the right interview questions and evaluate job candidates effectively.The platform provides a centralized hub for all types of interview-related information, enabling seamless communication and coordination.
Of course you always want to ensure that you ask the right questions and evaluate candidates effectively, which is where Skillup Performance stands out. Take advantage of their advanced interview assessment capabilities, enabling you to evaluate job candidates objectively and consistently. 
The main features of the Skillup Performance software
Create custom interview template in 30 minutes

Launch campaigns in 5 minutes

Customize your interview templates

Welcome panel that guides new users

Side navigation bar to structure your interviews

Automatic integration of user data

Reporting and exporting information on team performance

Integration of training history and interviews over 6 years

Simplified notification and launch settings

Human support
Benefits of using Skillup Performance through PeopleSpheres
By integrating SkillUp Performance with PeopleSpheres, you can simplify your interview process. SkillUp Performance integrated within PeopleSpheres provides a centralized hub for managing job candidate information and data related to the interview process. This consolidation simplifies candidate management, allowing you to access all the necessary interview preparations, interview schedules, and feedback within the PeopleSpheres platform.
This integration also allows for seamless collaboration among hiring team members. You can easily share interview guides, exchange feedback, and communicate in real-time, ensuring effective coordination and efficient decision-making throughout the interview process.
With PeopleSpheres, you have a dependable portal that consolidates all the necessary applications for managing your workforce's job interview strategies. By centralizing everything from onboarding, payroll, recruiting, training, and hiring in one place, you can effectively emphasize the significance of utilizing successful interview techniques.
Personalized interview template
Go through the interview creation process with more flexibility than ever before. With a dedicated module to independently design interview templates, the solution empowers users to tailor their interviews precisely according to their needs as a hiring manager. 
Easy campaign creation
With just four steps, you can effortlessly set up an interview campaign. You have the flexibility to choose from various interview types, such as annual evaluation interviews, professional interviews, assessments, and more. Defining the timeframe of the campaign ensures a seamless interview process.
Interview support
Provide comprehensive assistance to both employees and managers throughout the interview process. With interview campaign launch notifications and reminders, participants are kept informed and engaged, ensuring timely and active participation. The platform enables easy preparation for asynchronous interviews, allowing managers or employees to adequately prepare for interviews and gather relevant job interview information. 
Real-time reporting
Track the status of your interviews in real time. The HR administration capabilities enable seamless collaboration, such as adding collaborators, changing interview managers, or reopening signed interviews when necessary. You also have the flexibility to further analyze and utilize the job interview data as needed with the xls format option when exporting.
Performance evaluation
Centralized platform specifically designed for evaluating team performance. The platform allows for the creation of future goals and evaluation of past goals, ensuring a comprehensive performance assessment. The automatic resumption of objectives from one year to the next simplifies the goal-setting process, saving time and effort.