Consolidate all your data and software on a single platform
Reduce HR workload 30% just by eliminating multiple data re-entry
If you can imagine the HR platform of your dreams… We can assemble it for you
We're revolutionizing how HR tech is done, be part of the change
3 different challenges, 1 adaptable solution
Connect HR systems from across the globe
I am a company that is growing internationally and wants to unify the software across all of my subsidiaries abroad.
Make technology integration the easiest part of an M&A
I am a company that is growing by acquisition and wants to integrate the software from  these companies in one place.
Upgrade my ageing HR systems without the hassle
I am looking to modernize my current HRIS by connecting my old software to new technologies for better employee experience.
Are your systems and data dispersed?
Connect all your HR apps to PeopleSpheres and perform all your tasks on a single platform.
You can connect any systems (HR software, CRM, ERM etc.) over time to provide a single access point for your employees.
Our clients chose simplicity and freedom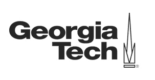 Discover how companies are winning with PeopleSpheres
From 40 systems to 1 common interface: Solving the puzzle with PeopleSpheres
With 6 different payroll systems, 4,500 employees, 28 entities, and 15 collective bargaining agreements, Vitamine T was in a real-life Tetris puzzle that prevented its teams from fully devoting themselves to their employees as they place them in new jobs.
Discover how Vitamine T was able to successfully "decode" their organization with PeopleSpheres.
The numbers speak for themselves
PeopleSpheres, the first composable application for HR
Discover our Cross-Application Features
More PeopleSpheres: A Mobile App
✓ Improve the employee experience across your entire workforce whether they are remote, on-site or abroad
✓ Facilitate access to business applications through a unified employee profile
✓ Simplify information sharing with HR (update banking info, request time-off, etc.)
A platform dedicated to customer satisfaction
Become a Customer in 4 Steps
Contact Information
Provide your contact information and one of our sales representatives will contact you within 1 business day to discuss your expectations.
Understanding your Needs
A follow-up call is scheduled with an expert to discuss your needs in-depth so we can present a tailor-made solution during the demonstration.
Product Demo
A demo is scheduled with a dedicated Solution Consultant who will conduct a customized demo based on your needs and requirements.
Sign Contract
What happens after you sign? Find out how we pamper our customers.
Request a Custom Demo
Our experts provide completely personalized demonstrations based on your specific needs.
Discover PeopleSpheres through a custom demo of a solution built to your liking
Obtain a demo in 3 steps  
After completing this form, our sales team will contact you within 1 business day

 

A call with an expert to discuss your needs in-depth so we can demo a tailor-made solution
A dedicated Solution Consultant will conduct a customized demo based on your needs