The smoothest path to your ideal HRIS
Choose and orchestrate the best possible combination of HR software and services
We are under the spotlight
Our founder and CEO, Philippe Bloquet, has been invited in various media to talk about PeopleSpheres values and projects
A no-brainer for your next HRIS
Assemble all the specialized business tools that best meet your needs so you can orchestrate an efficient and scalable HR strategy.
With nearly 10,000 HR software on the market, PeopleSpheres is THE platform that brings serenity to the HR jungle.
Unite HR tools that interact together in harmony
The PeopleSpheres platform is easy to implement because it adapts to the tools you already use and connects them seamlessly to new tools of your choice.
Build your company's vision, one brick at a time
Gain peace of mind knowing that you can quickly add or switch your tools as your business evolves.
With no-code technology, you can now create integrations in a fraction of the time.
Understanding your Needs
We take the time to get to know you and your needs, to prepare a customized demo and help you navigate your options. All at zero commitment on your part.
Make your choice
Choose among hundreds of tools in our Store. If you can't find what you need, tell us, and we'll see if we can work our magic.
Unified Contract
You don't have time to manage multiple vendor contracts. Our strong partner network allows you to sign one contract for all the HR tools in your ecosystem.
Single Point of Contact
PeopleSpheres becomes your go-to for all implementation, invoicing, customer support, and future HR software needs.
Our clients opt for simplicity and power of choice
We're revolutionizing how HR tech is done, be part of the change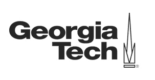 Our clients experience the magic of PeopleSpheres
How Vitamine T seamlessly orchestrates 40 HR systems in 1 unified platform
With 6 different payroll systems, 4,500 employees, 28 entities, and 15 collective
bargaining agreements, Vitamine T was in a real-life Tetris puzzle that prevented its teams from fully devoting themselves to their employees as they place them in new jobs.
Discover how Vitamine T was able to successfully "decode" their organization with PeopleSpheres.
A platform dedicated to customer satisfaction
The numbers speak for themselves
PeopleSpheres, the first composable application for HR
Built-in platform features for cross-application synergy:
Need more information?
Our team is available to help answer your questions.
Back to top