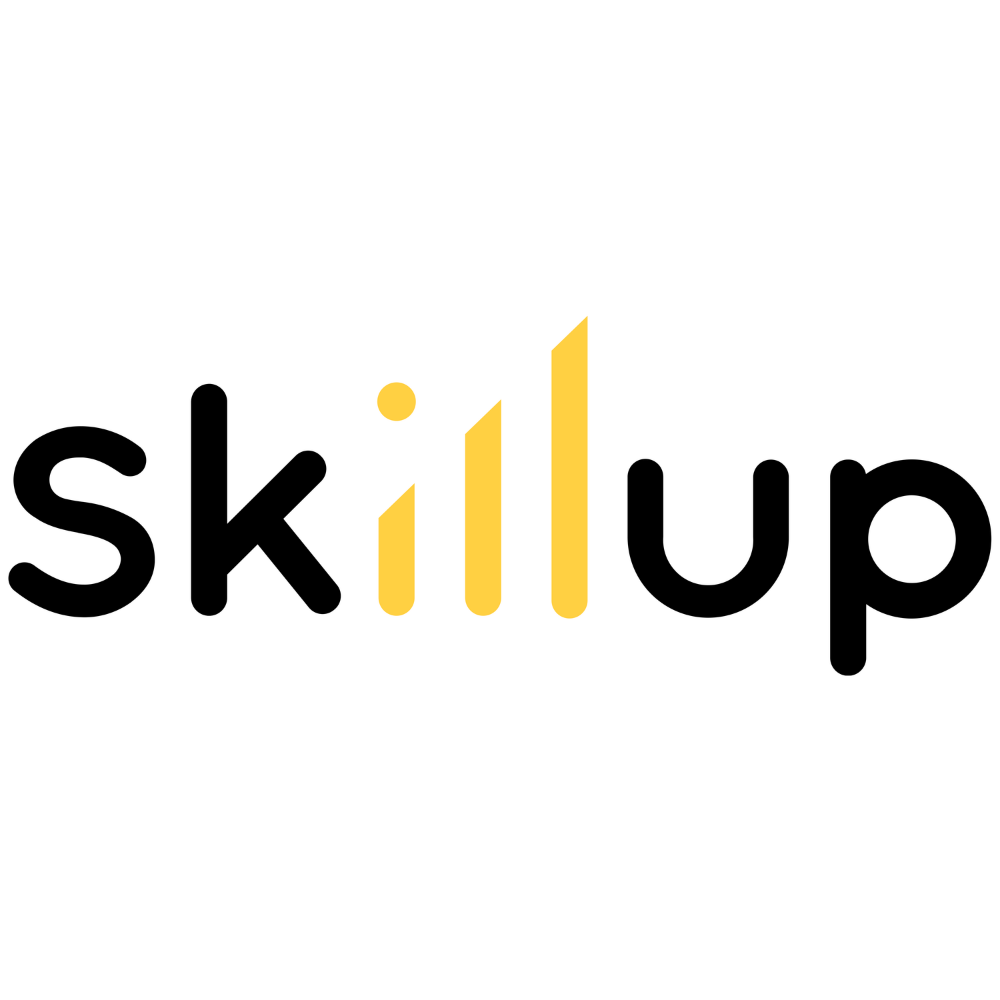 Get your training management off the ground
Contact
Why get Skillup through PeopleSpheres?
✓ A single point of contact for all our partners (implementation, account manager, support center, etc.)
✓  Only 1 contract for your entire HR ecosystem
✓  One global invoice
✓ A single interface to access with a single username and password
✓ Guaranteed integration maintenance
✓ Price is identical to that which is offered directly from the partner; no additional cost
If you already have a contract with Skillup, you can purchase our Skillup-to-PeopleSpheres connector and integrate Skillup to your other tools through PeopleSpheres.
Solution
SkillUp Skills is a comprehensive solution that empowers organizations to enhance their workforce's skills and drive professional growth. With SkillUp Skills, you have access to a wide array of training opportunities that cater to various needs and support vocational development. The platform enables you to create personalized learning pathways that focus on specific qualifications and competencies required for success in today's competitive landscape. 
They also emphasize the importance of literacy and soft skills, providing resources to improve communication, critical thinking, and collaboration abilities. It also aids in job-search endeavors by offering tools and guidance to navigate the employment market effectively.
SkillUp Skills is particularly beneficial for graduates, providing career-development support, internships, and hands-on experiences to bridge the gap between academic knowledge and practical skills. By utilizing SkillUp Skills, you can offer a range of training opportunities that empower your workforce to acquire and enhance the necessary skills for professional success.
10 main features of the software
A database of 5000 off-the-shelf skills

Skills classified by levels

Access to interview history

A list of job descriptions sorted according to your own categories

A mapping of your organization's skills

A tool to identify undeclared skills

A reliable report on the progress of campaigns

The implementation of automatic reminders

An HR administration of the campaign (addition or change of collaborator, reopening of signed interviews)

An export of all data in xls format
Benefits of using Skillup Skills through PeopleSpheres
SkillUp Skills, integrated with Peoplespheres, provides a strong centralized platform for delivering comprehensive skills-training programs. From vocational and qualifications development to enhancing literacy and soft-skills, the platform offers a wide range of training opportunities to foster continuous growth and career development.
This integration would also support job-search capabilities by equipping individuals, including graduates, with the necessary professional skills, technical skills, and communication skills to stand out in the competitive job market. This increases their employability and prepares them for successful internships and apprenticeships.
Seamlessly import your archive
You can enhance your career development initiatives and workforce development efforts by directly importing your archive. This feature enables you to access the list of employees along with their job descriptions, providing valuable insights for talent management and aligning employee skills with organizational goals.
This integration enables you to improve your skills-training programs by incorporating relevant vocational and qualifications requirements, fostering literacy and soft-skills development, and aligning training opportunities with the needs of your workforce. It also supports job-search capabilities, helping graduates and trainees gain employability through successful internships and apprenticeships.
Distribute job descriptions company-wide
Ensure that employees have easy access to their role expectations and responsibilities. Transparency supports the alignment of skills-training initiatives with job requirements, fostering the development of vocational competencies, relevant qualifications, and essential soft-skills such as communication skills and problem-solving abilities. 
Managers also benefit from accessing the job descriptions of their team members, enabling them to provide targeted guidance and support for career development and training opportunities.
Skill assessments
You can gauge the proficiency levels and qualifications of candidates or employees by assessing the skills associated with job descriptions during interviews. This comprehensive approach to skill assessment, encompassing vocational competencies, technical skills, soft-skills, and professional skills like communication skills and problem-solving abilities, supports effective job-search, internship placements, and graduates' entry into the workforce. Skill assessments provide valuable benefits for your organization.
Increase of free skills
The increase of free skills is a significant benefit for your organization. With employees having the ability to update their maintenance of free skills, it promotes a culture of continuous learning and skills-training. The free reporting feature enables the identification of skills that were not previously declared by employees, expanding the pool of recognized expertise within the organization.
By increasing the visibility and recognition of free skills, organizations can leverage the diverse talents and abilities of their workforce, enhancing their employability and readiness for job-search, internships, and graduates' entry into the workforce.
Real-time reporting
The visualization of campaign progress allows you to track the advancement of initiatives and make data-driven decisions to optimize vocational competencies, qualifications, and soft-skills development. Automatic and manual reminders ensure that important milestones are met, enhancing employability and promoting continuous learning.