All Articles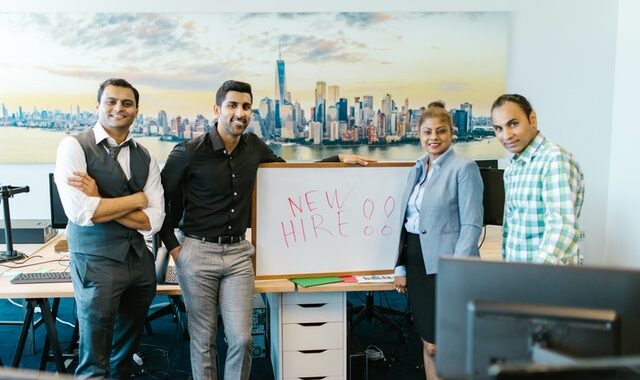 Written by
Alexandre Diard
In recent years, onboarding has become a blanket phrase used to describe everything from pre-recruitment all the way to first-day and post-first-day. With the rise of technology in the onboarding process, and the fragmentation of services and products within the space, which are the best and how can you use them effectively?
In many of our recent articles talking about optimizing employee integration or employee engagement in various stages of the life cycle, we've mentioned onboarding as a key factor. This is because the proactive nature of recruitment allows employers to stand out from other companies, resulting in a seamless onboarding experience.
Related articles:
What You Need to Know to Create an Effective Onboarding Process
New Job Anxiety: 12 Actionable Tips to Master the Onboarding Process
The Importance of Good Employee Onboarding
As for the importance of it, employee onboarding can help with various factors including the improvement of employee experience, productivity, retention, and much more. A study showed that 69% of employees who had a positive onboarding experience would remain loyal to the company and stay onboard for at least 3 years. Moreover, with the competitive edge, companies should prioritize onboarding to achieve the lowest employee turnover, improve employee job satisfaction, and much more. Hiring top talent, improving employee lifecycle and even retention are among several other perks.
What are the Best Onboarding Practices in 2022?
The 11 best employee onboarding practices for new hires can be broken down into different sectors, starting with before arrival, first day, and post-first day.
Before Arrival
Often, companies will delay or forget about the onboarding experience before a new hire's first day, which is usually the cause of a bad experience. Setting the tone early with employee orientation, onboarding program, efficient provisioning, and more, will lead to a positive work environment and experience for the new employee.
Create a welcoming environment
Creating a great work environment will have long-lasting effects that will not only help new team members but also improve office productivity with existing employees. In addition to a welcome message to welcome the recruit upon their acceptance of the new job, making them feel like part of the team from day one is a must. Make sure that there are proper introductions in place and make the new team member feel welcome in the group.
This entails ensuring that company culture, policies, and core values are communicated effectively. Additionally, you can set up virtual meetings with the team in advance as a part of the orientation program to acclimatize new hires with their fellow team members.
Communication
From relationships to job onboarding training, communication is one of the most important parts of sustaining a healthy rapport. For onboarding specifically, pre-arrival communication can be as simple as sending an email to a new hire prior to their first day. This could help them with orientation training and outlining the next steps to ensure all new hires don't feel confused and abandoned on their first day.
Provisioning of tools, technology, and more
The provisioning of technology and onboarding software can be an excellent way to stand out and provide a better experience. Automating training and orientation can not only ensure new employees have a streamlined experience but also ensures they won't have to waste time on their first day wondering what tools or software they need.
In order to do this effectively, you should have internal systems that allow for the delegation of such software and tools which will enhance any first impressions. Some common provisioning of tools can include:
Keys and other accessibility tools
This includes desk space, chairs, outlets and more
Passwords for things like Wi-Fi, logins and other software's
Pre-made profiles and log-in credentials for the tools and software they will be using
Basic equipment like computer, keyboard, and mouse
Complete paperwork
This best practice is essential to improve as it directly affects retention, engagement and more. New hire paperwork is boring, frustrating, and often tiring. Going back and forth over missed signatures or clauses can be severe pain for everyone.
This means that to improve onboarding, you must get all the paperwork out of the way immediately. Having an onboarding checklist including checklists of the paperwork the new hire needs to fill out can be helpful. Even setting up tools to automate this process can provide positive benefits. With the advancements in electronically accepted signatures, this is a great way to avoid postage delays, mismanagement and more.
Some key paperwork that can be done prior to start could be:
Banking and tax information
Employment contracts
Work requirements and eligibility
Any other company policies
Notify the rest of the team
Whether it's happened to you or not, your new co-workers not knowing you are joining the company feels a bit like people forgot your birthday.
Birthdays are the one day when you are usually celebrated, and that day is meant to be awesome. Thus, the more people that know, the better you feel. Likewise, coming to a new company and other colleagues not knowing that you are a newcomer, can feel intimidating. The work environment will feel strange, and you can feel shunned in a way. Essentially, being left out sucks. That's why, onboarding practices can go even beyond human resources as department by department, onboarding can vary, and experiences may differ.
Furthermore, when the people involved in the onboarding process are informed of the new hire in a timely manner, they will have more time to prepare and make sure everything is ready for the new hire by the time they start.
First Day
With the start of the first day of employment comes a whole host of responsibilities to help acclimatize new employees to their new surroundings. For the new employee to feel acclimated as fast as possible, the company can provide multiple different new hire orientation processes, such as training, mentorship, and more to help with organizational socialization.
Assistance from day one (Mentorship)
Mentorship is one of the most effective ways to help new employees to be successful and gauge their new work environment and culture. Pairing a new hire with a more experienced employee as a mentor that can help with anything, helps a new employee to develop a sense of comradery.
While new hires can always go to their managers or leaders with questions, they may be redundant and can be answered by mentors instead as often managers and supervisors could be quite busy. Finally, with mentorship, new hires can feel the sense of an individualized and personalized process that works best for them allowing them to hit the ground running.
Schedule consistent check-ins
Similar to mentoring, scheduling check-ins fosters a positive work environment and promotes a healthy culture within the workplace. Building a professional relationship between seniors and new hires is a great tactic to improve the well-being of new employees.
It's important to offer these services to newly employed and incorporate them into their day-to-day, making it routine for them. This can set the tone for their continued stay at the company and improve employee retention.
Provide training if needed
Depending on the specific job, job-training may be required, and a specialized training program may be needed. Training of new employees will quickly get new hires up-to-speed on critical systems and software, allowing them to be a productive members of the team. While this may have an initial cost, providing employee training is one of onboarding best practices as it makes for effective employees and employee management of the new staff.
After the First Day
With the first-day onboarding procedures completed, many organizations believe their duties end there and that the employee is completely onboarded. However, to fulfill the onboarding best practices, the orientation process doesn't just stop after the first day but continues with consistent check-ins, KPIs, and more. According to Sapling HR, "The best employee onboarding programs extend throughout the employee's first 90 days—and may even extend out for a full year—to ensure new hires are fully supported as they ramp to full productivity." That's why it's important to:
Set clear KPIs and goals for the new hire
KPIs or OKRs are traditional goal-setting programs used by large organizations in order to motivate, engage and retain employees. It allows employees to grow within the company at an effective rate while measuring their employee performance with other employees. Setting them allows employees to have role clarity and improves communication as new hires will understand their impact allowing them to push themselves internally.
Celebrate milestones
For this best practice, it has been shown that up to 23% of new starters who receive a poor onboarding experience depart in the first year. That's why, giving the new employees feedback on how they are doing by celebrating milestones like hitting KPIs and anniversaries is a time to enjoy, reflect, and admire the work new hires have done.
This can also involve building team chemistry and synergy. Ultimately, employees need to be heard, and celebrating milestones is another way this can happen. It fosters an environment that delivers positive energy and will help with employee morale and retention.
Continually optimize the onboarding process
Finally, for the last best onboarding practice of 2022, it's imperative that companies continue to optimize the onboarding process. This can be done through surveys, votes, and other tools to measure employee satisfaction and find areas of improvement. In a recent article, we explained in depth how to optimize the onboarding process for new employees.
Conclusion
Turns out that the first impression newcomers get of a company is essential. With these 11 onboarding best practices, you can be sure to drastically improve your current processes and procedures. However, to be productive and have a good orientation process, it is important to understand your current onboarding journey and identify the key areas of improvement. Not all 11 practices will be best suited for your special situation when onboarding new employees. Look over these practices and handpick the tactics that will bring value to your orientation and training. Overall, it's essential to learn, adapt, and innovate with onboarding practices to promote a healthy work environment and your company in the competitive markets to bring in top talent.