All Articles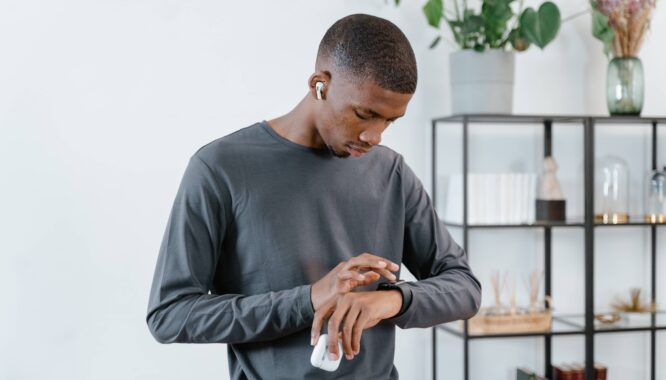 Written by
Alexandre Diard
As technology changes rapidly, so will the future of human resource management. According to the Bureau of Labor Statistics, the projected job growth for HR from 2020 to 2030 is 10%. Human resources is a crucial part of any organization which means that human resource professionals are not going anywhere soon. They are handle all staffing, recruiting, and training of current employees and new hires. They also address any HR issues or payroll.
Over the past 20 years, human resources has been going through an advancement and we expect it to keep changing over the next few decades. In the early 2000s, HR departments were mostly paper-based and organizations were not using their HR management as a business strategy. HR and recruiting staff did not use social media to recruit, benefits were not essential to employees, and most companies did not use HR analytics. A lot can change in 20 years and continue evolving!
Fast forward to 2022, most large organizations have technology-based HR departments and use extensive amounts of key metrics and analytics in their management process. As businesses try to navigate a post-pandemic world, human resources should not be put on the back burner. Your HR department is the glue of your workforce and should not be taken for granted. In order to adapt to the ever-changing industry of human resources, make sure to pay attention to HR automation, diversity, HR analytics, remote work, employee benefits, and employee well-being.
Related articles:
How can AI Automation Affect Future Trends and Challenges in HR?
Future of Work: Trends and Insights of HR Management
How to Keep Up with the Future of HR?
The future of human resources management is exciting! The human resource industry is expanding and thriving more and more each day. As times are changing, a human resources manager should also. Ensure that your company will be ahead of your competition and use your HR department as a strategy when recruiting or retaining current employees. Since organizations strive for an increase in productivity and efficiency, make sure your company is following along with the future HR changes in technology, inclusion, analytics, remote work, transparency, employee benefits, HR policies, HR strategies and employee well-being.
1. Technology and Automation
Human resources is just one of the fields that will be completely changed by technology. The to-do list of a HR specialist keeps getting longer, so directors must find solutions to help streamline tasks for their employees to increase their organizational behavior. McKinsey Global Institute estimates that 56% of the day-to-day tasks completed by HR employees can be automated with existing technologies. As time goes on, companies are realizing that using technology can create less waste, better decisions, and higher security of sensitive information. However, it is up to your organization to adopt these practices to increase productivity and efficiency.
As of now, human resource employees can automate onboarding, off-boarding, feedback, surveys, notifications, workflows, and more just by using PeopleSpheres. Imagine what the future will hold for PeopleSpheres and the automation of HR systems and tasks to eliminate the downfalls of using any legacy system!
2. Diversity and Inclusion
In the past few years, human resource departments have made significant improvements when it comes to human capital in terms of diversity and inclusion. HR professionals are now including specific metrics in HR dashboards to ensure that their organization is hiring staff based on their ability rather than their appearance.
Organizations are also seeing a pay-off for building an inclusive workforce. Ethnically and racially diverse workplaces are 35% more likely to perform better than the national industry medians' financial returns, and gender diverse workplaces are 15% more likely to perform better than their national industry medians.
As for the future of HR, diversity and inclusion will be at the forefront of HR priorities. Even potential employees are highly aware of the need for diverse workplaces, 76% of job hunters marked a diverse workforce as important to them when accepting a job offer. Ensure that your department is doing everything they possibly can to promote diverse employees and create inclusivity in the workplace.
3. HR Analytics
As the future of human resources sees more technology and automation, human resources will see an increase in the use of human resource analytics or people data. 68% of organizations are already using some level of HR analytics and that number will most likely grow over the next decade.
When using HR analytics, here are some common metrics to keep track of absenteeism, cost per hire, retention rate, turnover rate, and time per hire. When tracking HR analytics, your organization will be able to spot potential problems better, make higher quality business decisions, and improve the employee experience for years to come.
An easy way to track HR analytics is through the use of a human resources platform, such as PeopleSpheres. PeopleSpheres can help your organization centralize data, track insights in real-time, and create customized dashboards based on the data given. Prepare for recruitment, workforce planning, employee assistance, and all your HR software into one system to get rid of the pains of the tedious HR functions that can be automized into one system. 
4. Remote Work
As employees begin to come back to the office, they are realizing that remote work is much more suitable for them rather than coming into the office every day. Remote work allows employees to have more of a work-life balance and save on commuting expenses. In a 2020 survey on remote workers, it was found that:
Almost 70% of workers worked from home full-time and saved $500 per month on additional expenses, such as travel and food. Despite the challenges that remote work may cause, 77% of employees said that having the option to work from home would make them happier.

OWL LABS
For human resource professionals, this may mean that they will be working with employees all over the world. As the norms of a typical 9 to 5 are changing, so will communication amongst employees and HR professionals. As a human resource manager, you should consider that organizational development may be increased or decreased with these innovations depending on how you approach this. For your human resource strategy to be well implemented, there must be constant communication throughout the human resource department and employees of the company. This can increase the employee performance or be a setback to your company. Organization is key. This can be accomplished with an HR software. 
5. Employee Benefits and Well-Being
During the COVID-19 pandemic, employees realized the importance of their own well-being. In the next few years, this will impact the future of HR and the expectations that employees have when it comes to benefits, salaries, and employee experiences. Some companies are providing their employees with a wellness stipend to use outside of work in the way they choose.
Organizations are starting to realize that happy and healthy employees are more productive and efficient. This will also lead to a healthier work environment for everyone. While investing in your employees' wellness outside of work may be viewed as an unnecessary expense for some, supporting your employees and creating a healthy connection will be imperative to decreasing turnover rates and increasing employee engagement for the future.
Forbes found that 62% of employees will prioritize well-being benefits when applying for their next job. Well-being is more than just fitness and nutrition, it also consists of financial well-being and mental well-being. In order to adapt to this shift, your organization and HR department should identify what employees see as important when it comes to well-being and benefits. From there, adjust the benefits that are already in place. This will create a motivated and engaged workplace since their employees see that they are treated well and supported.
6. Transparency
Employees are beginning to prioritize transparency when searching for a new job. Employees value knowing that their employers are looking out for the best interest of the company and each employee through its talent acquisition. As seen before, employees are demanding transparency when it comes to DEI and benefits. Put yourself in the shoes of your co-workers or employees, no one wants to work for someone who hides information from them or is dishonest. Make sure that you are keeping transparency at the forefront of decision-making!
An example of employees demanding transparency can be seen in New York City this year. The New York City council passed a law that would make NYC employers with more than four employees list the minimum and maximum salary possible for that position, if listed for New York City. Employees are making changes when it comes to transparency, so ensure that your organization is ready for it with its HR-strategy!
Conclusion
The future of human resources may be scary to some departments, but it doesn't have to be! You can look at these future trends of HR services as a way to get ahead of the curve and create a better work environment. As human resource management and technology change, your organization needs to be ready, too. If your organization keeps up with the latest human resource news and technology, your organization may see an increase in retainment rates, employee engagement, and well-being across all departments. A prepared HR department can also entice candidates to choose your organization's offer rather than competing companies which will help your team recruit top-talent.
There are so many benefits to staying up-to-date on the latest HR trends. Ultimately, if your organization is ready to automate tasks, create an inclusive environment, track HR analytics, work with global employees, care for the well-being of employees, and understand the importance of transparency, then your organization is geared up for the future changes that human resources may see within the next 10 years! It is time to oversee these changes and create these new HR metrics and continue regularly optimizing  the way you are managing people to be able to get the total rewards you need.