PeopleSpheres Visual Identity
This page contains all the information and graphic resources about PeopleSpheres's visual identity.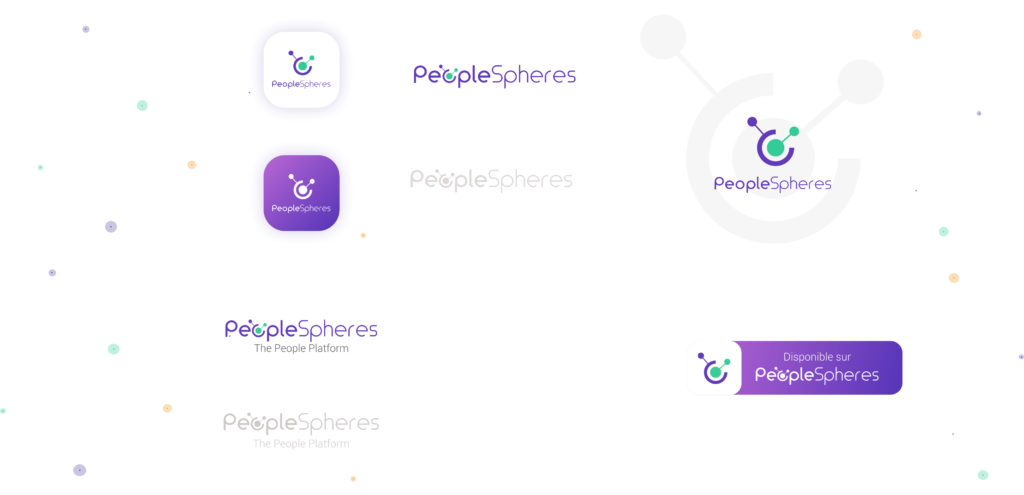 Color methods
HTML -> for web use
RGB -> for multimedia use
CMYK -> for four-color printing
PANTONE -> for two-color printing
02. Color Palette and Font

The brand PeopleSpheres consists of four principle solid colors and three gradient backgrounds.
Violet gradient is used for homepage, green gradient for modules while blue gradient for the others.
Roboto
Thin · Regular · Bold
ABCDEFGHIJKLMNOPQRSTUVWXYZabcdefghijklmnopqrstuvwxyz123456789%&(.,;:"!?)@*-/
ABCDEFGHIJKLMNOPQRSTUVWXYZabcdefghijklmnopqrstuvwxyz123456789%&(.,;:"!?)@*-/
ABCDEFGHIJKLMNOPQRSTUVWXYZabcdefghijklmnopqrstuvwxyz123456789%&(.,;:"!?)@*-/
05. Wallpapers & Social banners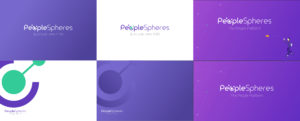 06. Icons & modules images