PeopleSpheres Visual Identity
This page contains all the information and graphic resources about PeopleSpheres's visual identity.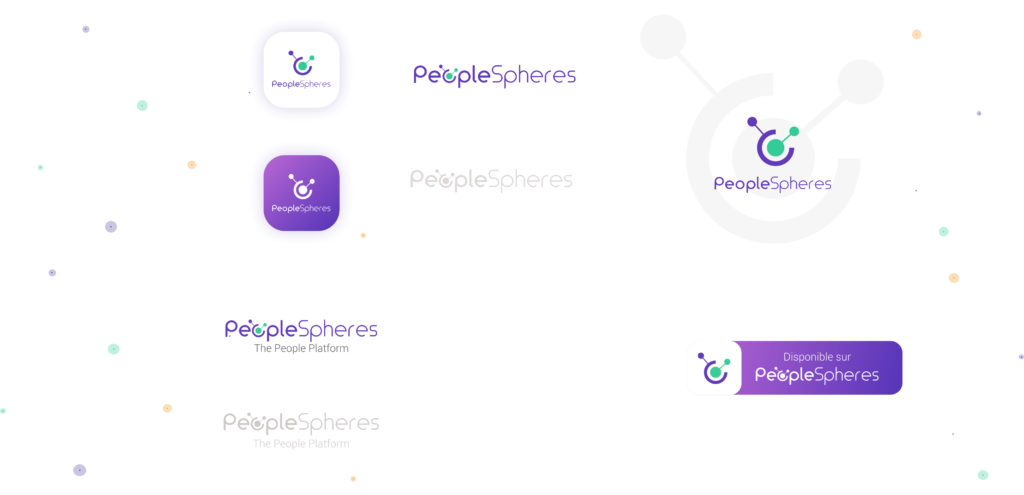 Color methods
HTML -> for web use
RGB -> for multimedia use
CMYK -> for four-color printing
PANTONE -> for two-color printing
02. Color Palette and Font

The brand PeopleSpheres consists of four principle solid colors and three gradient backgrounds.
Violet gradient is used for homepage, green gradient for modules while blue gradient for the others.
Roboto
Thin · Regular · Bold
ABCDEFGHIJKLMNOPQRSTUVWXYZabcdefghijklmnopqrstuvwxyz123456789%&(.,;:"!?)@*-/
ABCDEFGHIJKLMNOPQRSTUVWXYZabcdefghijklmnopqrstuvwxyz123456789%&(.,;:"!?)@*-/
ABCDEFGHIJKLMNOPQRSTUVWXYZabcdefghijklmnopqrstuvwxyz123456789%&(.,;:"!?)@*-/
05. Wallpapers & Social banners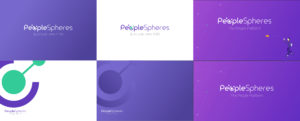 06. Icons & modules images
07. PeopleSpheres description
LONG DESCRIPTION 🇺🇸
There are nearly 10,000 HR software options available in the market today. Selecting the one or ones that best meet your needs from all these solutions is complex and time-consuming. PeopleSpheres is THE platform that allows you to extract the best from the HR software jungle.
The PeopleSpheres platform constitutes a common base to which all your selected HR and business tools can be added, whether chosen from the PeopleSpheres Store or already used internally. This platform is designed for longevity, providing real added value by not only offering a Store of HR solutions but also a platform that allows you to interconnect them and gain a comprehensive view of your data.
Thus, PeopleSpheres allows you to assemble and deploy specialized business blocks that best meet your needs with the best quality-price ratio. PeopleSpheres enables you to manage all the chosen solutions via:
A single point of contact
One contract
One invoice
PeopleSpheres helps you find the tool adapted to your challenges and delivers it on an easy-to-use, secure, and constraint-free Store.
PeopleSpheres' mission is to orchestrate an efficient and evolving HR strategy. With PeopleSpheres, you can integrate various business software within the same platform in a fluid way and, more importantly, make them evolve at the same pace as the company's needs. Our goal is to offer you peace of mind so you can focus on what matters most: the human aspect.
SHORTENED DESCRIPTION 🇺🇸
PeopleSpheres is the architect of your HR strategy. The PeopleSpheres Store allows you to choose and connect the best HR software on the market to create a 100% customizable and scalable platform tailored to your company's needs. PeopleSpheres then becomes your single point of contact for implementation, billing, customer support, and future HR software needs.